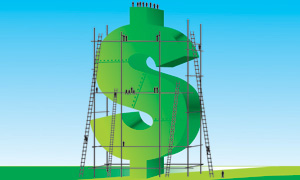 Retirement Solutions LLC is an advocacy and educational organization dedicated to the retirement adequacy of 401(k) participants. Founder and President Jane White blogs regularly on retirement issues for the Huffington Post and is the author of "America, Welcome to the Poorhouse."
A Congressionally appointed delegate to the 2002 National Summit on Retirement Savings, White offered recommended contribution rates based on participant starting ages to the US Department of Labor's ERISA Advisory Council in the fall of 2007.
White is formerly the associate editor of Standard & Poor's "Your Financial Future," distributed to half a million 401(k) participants at Fortune 500 firms, as well as a consultant to employee benefit firms. An award-winning financial journalist, she was a syndicated personal finance columnist for Gannett News Service and her articles have appeared in The New York Times, Working Woman, Family Money, and The ASPPA Journal.
White is the author of Employee Benefits for Small Business (Simon & Schuster, 1991), and The Cost-Conscious Homebuyer's Guide (John Wiley & Sons, 1991), which first observed the housing bubble and advocated that residents of high-cost areas move to regions where homes are affordable and jobs are plentiful. She is also the author of A Few Good Women (Prentice Hall, 1990). With an introduction by Elizabeth Dole, A Few Good Women was favorably reviewed by Working Woman, The Wall Street Journal and Booklist and was a selection of the Newbridge Executive Book Club.